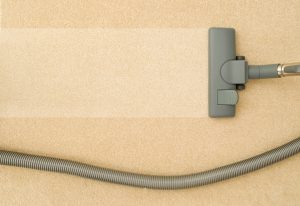 Many business owners spend thousands on carpeting. The labor of removal and replacement, plus the cost of the carpet itself, adds up fast.
That's why it's difficult to watch your carpet get dirty. It feels like a waste to spend all that money and then walk into an office with a dirty floor. But it can also seem impossible to keep the carpet clean, as day-to-day office life involves foot traffic, food spills, and more.
How, then, can you keep your carpet clean and make sure the investment pays off?
It all comes down to regular carpet cleaning. You may think you have this covered, since many business owners make sure to have their carpet vacuumed weekly. However, the regular maintenance that will truly keep your carpet clean involves a bit more effort.
The problem is the number of things that dirty up a carpet. The dirt on people's shoes, dust mites, dander, pollen, hair can cause major problems. For that reason, you'll want to take these steps.
1) Buy the Right Carpet
The first step to making sure your carpet is clean is making sure you buy the right carpet. Olefin is fine for low foot-traffic areas, but high-traffic areas will do better with nylon. Pet-friendly offices should also get something with moisture barrier padding.
2) Use Rugs
Rugs are another great way to prevent messes before they happen. Put them inside and outside doors, to pick up dirt that people would otherwise track inside. Also lay them in high-traffic areas.
3) Prevent Stains From Setting
It's also important to make sure stains don't set in the carpet.  The way to prevent this is by keeping a spot cleaner in the office. That way, when employees spill something like coffee, they are able to quickly clean the spill before it sets.
4) Vacuum Often
Many offices vacuume weekly, but keeping your office clean requires a little more effort. If people are using the office with any regularity, you'll want to vacuum at least twice a week. High foot traffic areas should be vacuumed daily.
5) Get Regular Deep Cleanings
Finally, your carpet will need deep cleanings. It depends on how much foot traffic the office gets, but generally we recommend getting a deep carpet cleaning once every 12-18 months.
ACM Building Services Will Keep Your Carpet Clean
Looking for a company that specializes in carpet cleaning? Over years of experience, we've handled every sort of messy carpet there is. Call us at (561) 829­-5060.